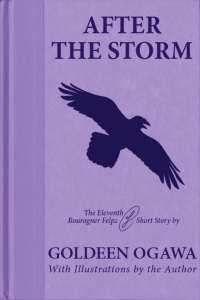 After a catastrophic storm leaves the city of Redling half-filled with mud and the magician Bouragner Felpz ill with exhaustion, his faithful ward Corianne determines to take him on a relaxing country vacation. This however is soon upset by the sudden appearance of a ghostly witch, who holds the key to preventing an even greater catastrophe. After the Storm concludes the first volume of The Adventures of Bouragner Felpz.
Available as eBooks from:
(World Wide)
(World Wide)
(U.S.A. only)
Available from Radio Grimbald:
Episode 2.11: After the Storm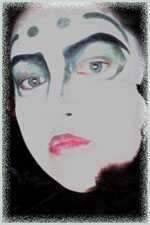 The Author Says:
It's important as an author, I think, not to underestimate your audience. As I had planned from the very beginning that The Adventures of Bouragner Felpz would be split into two distinct volumes, I felt it would be unfair to pretend to the reader that the stories would stop after the first one. Felpz gets about so much that any attempt I made to retire him would be seen as very feeble, so I did not even try. All that remains to be said at this point is that he will return. In fact, if you look closely, you may find him cropping up unexpectedly in completely different stories. He is just that kind of character.
Tags: a study of magic, after the storm, bouragner felpz, ebooks, short stories