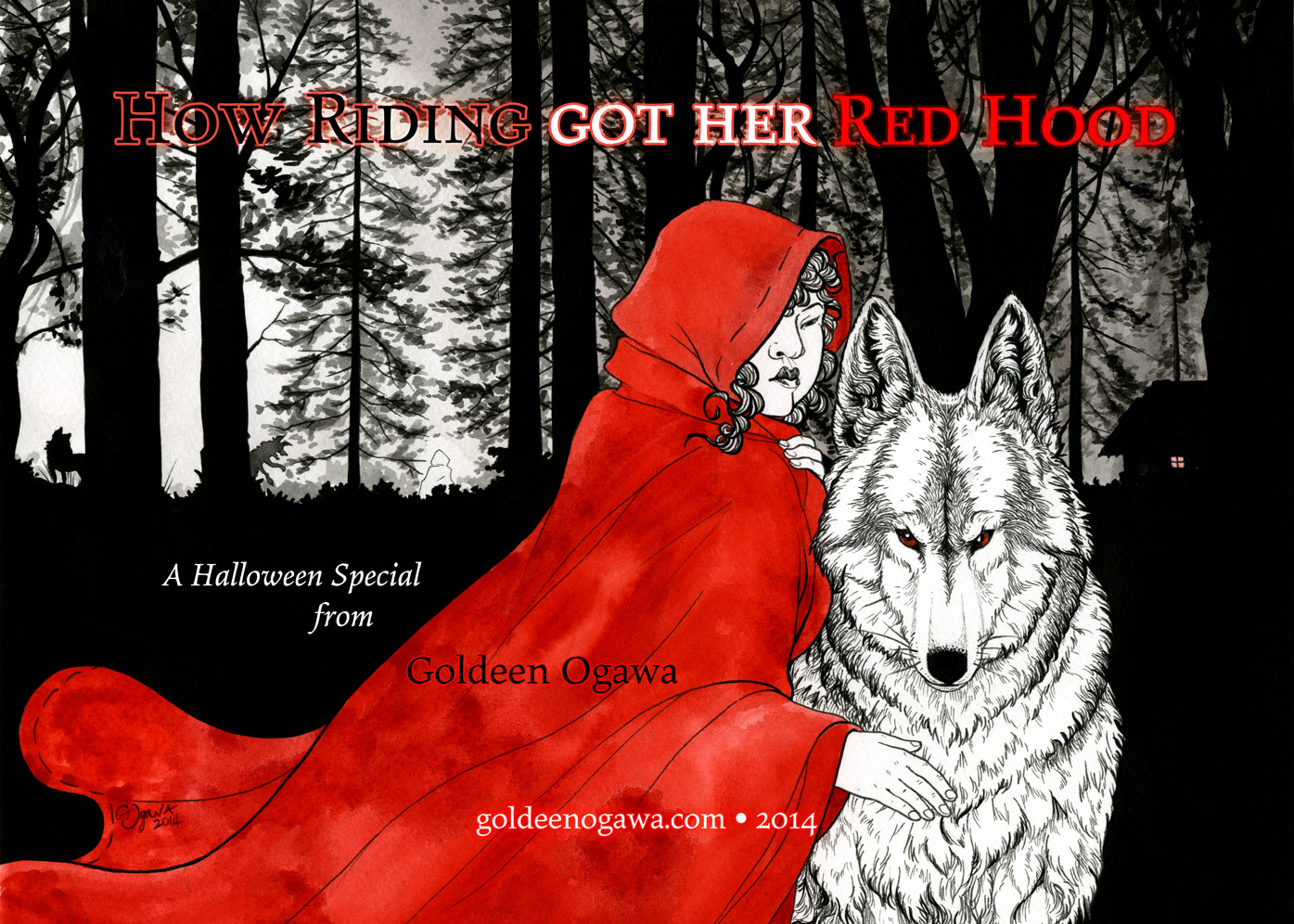 Inspired by Neil Gaiman's All Hallow's Read tradition, I am pleased to present this special dramatic reading of my short story, "How Riding God Her Red Hood." Consider it my All Hallow's Read gift to you!
Having trouble with the video? Try playing it directly from You Tube.
"How Riding Got Her Red Hood" appears in Apsis Fiction 2.1: Aphelion 2014. Progress pics of the cover can be found on my Tumblr, and you can purchase prints of it over here. The original will be for sale at World Fantasy 2014.
Kind thanks to my brother, Evan, for his help in editing the video.
Happy Halloween!
*
Goldeen Ogawa is a writer, illustrator and cartoonist. To keep tabs on what she is doing you can follow her on twitter @GrimbyTweets, and on Tumblr. You can also contact her directly.