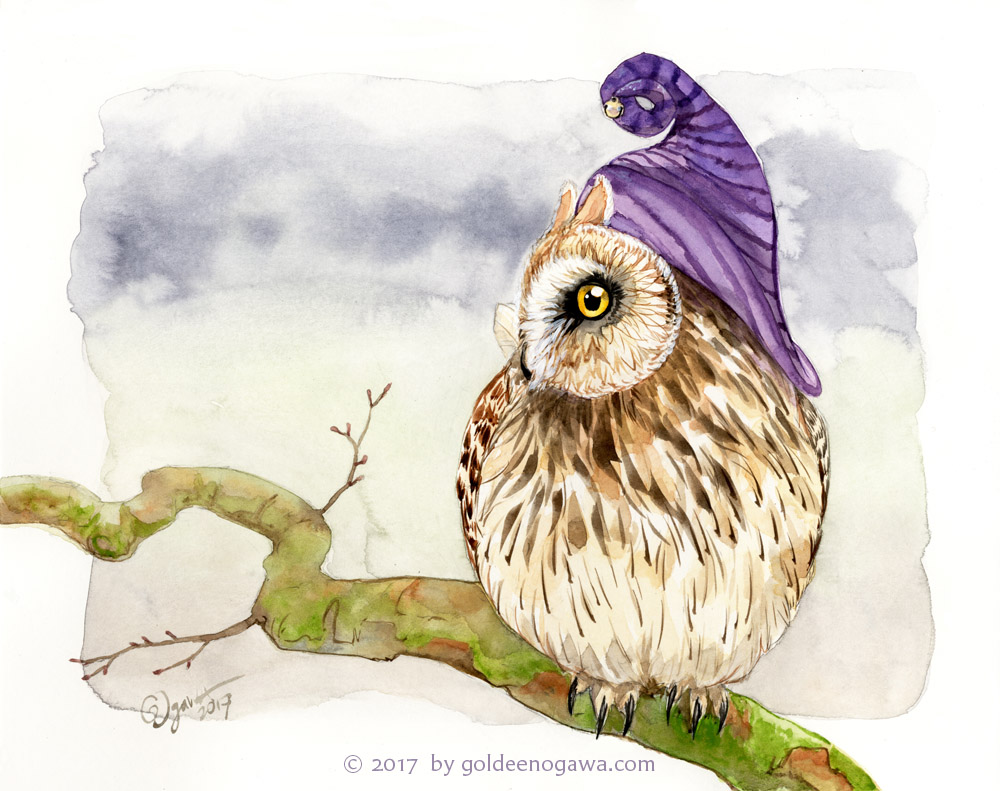 The newest member of the Strange Owls [part one, part two] family, this one was inspired by the owl mask made by Jennifer Miller which I purchased last year. I've been developing the character as a witchy sort of person, complete with a witchy hat by Chronographia! Watercolor on 8″x10″ paper. Prints available soon!
The original is currently for sale! Please shoot me an email at goldeenogawa@gmail.com if interested, and we can talk pricing and options.
P.S. my real-life Strange Owl character is named Prax. Here she is at AnthroCon this year. Props to Abrahm Lion for the photo!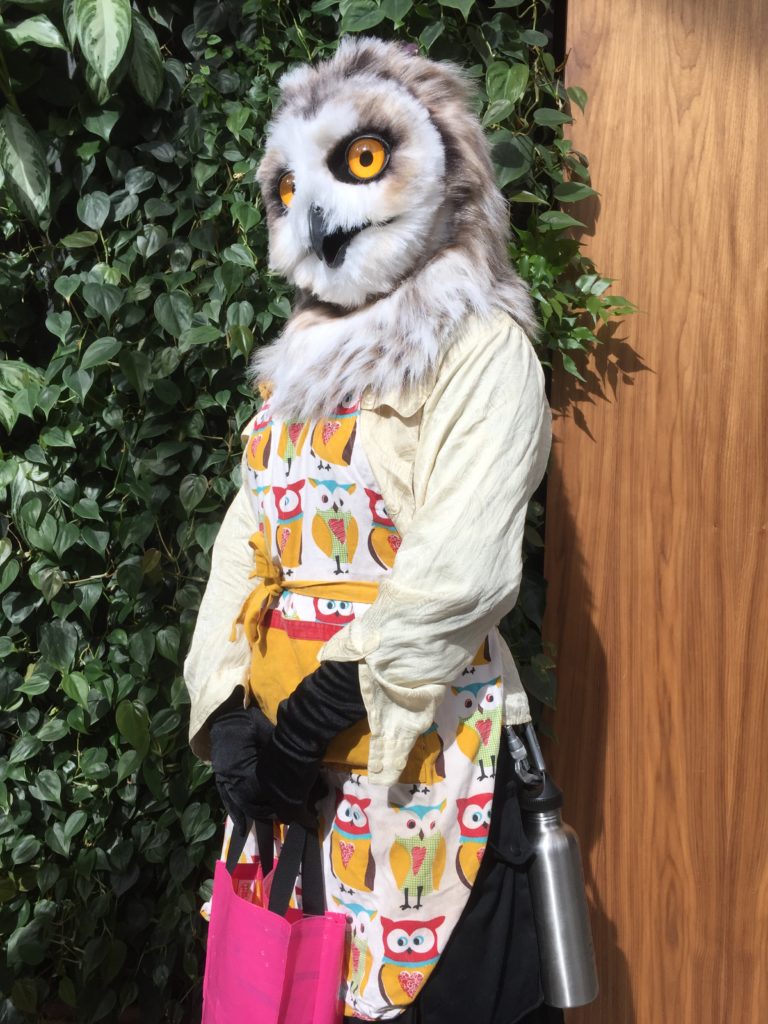 ~G