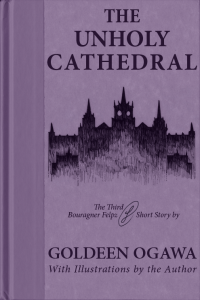 In a world where magic is real, mythical creatures such as vampires can collide with reality to produce astonishing events. In this, the third installment in the Adventures of Bouragner Felpz, we find the "Magician's Consultant" and his long-suffering ward embroiled in an intrigue that connects a famous cathedral to something much darker, and downright unholy.
Available as an eBook from:
(U.S.A., U.K., France, Germany)
(U.S.A., U.K, France, Germany, Canada, Australia)
(U.S.A. only)
Also available from Radio Grimbald:
Episode 2.3: The Unholy Cathedral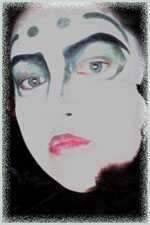 The Author Says:
The third part of an ongoing series is where it gets hard. For me, anyway. The first one is fun because I am starting something new and I am very excited about it. For the second one I am still riding the wave of ideas that got started with the first installment… but by the third episode I am starting to feel the strain. Doing something new yet the same and again and again. I don't think it gets easier after the third one… it stays difficult for a while. But if I can work my way through the third part, and the fourth and the fifth, then I begin to really get a feel for the series: where it is going, and what it is doing.
Tags: bouragner felpz, ebooks, short stories, the unholy cathedral