Happy 2015! I'm excited for this year, and also a little overwhelmed. So many plans, so many hopes and dreams (and a few fears). This morning I begin work on a novel I've had planned for years. It feels a bit like sitting at the top of a roller coaster in a thick fog: I can't see where the tracks go, but I know it's gonna be a wild ride.
The novel's working title is Star Walker, and if you follow my twitter you can watch my wordcount progress—plus totally spoiler-free and relevant (and irreverent) notes on the process.
I'm also hard at work on making pictures. Here are some progress pics of my latest personal piece, Ligno (ink and watercolor wash, gold paint pen, and colored pencils):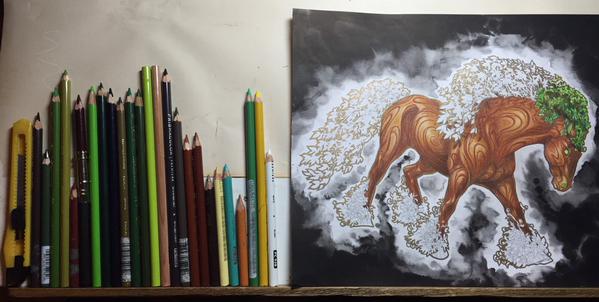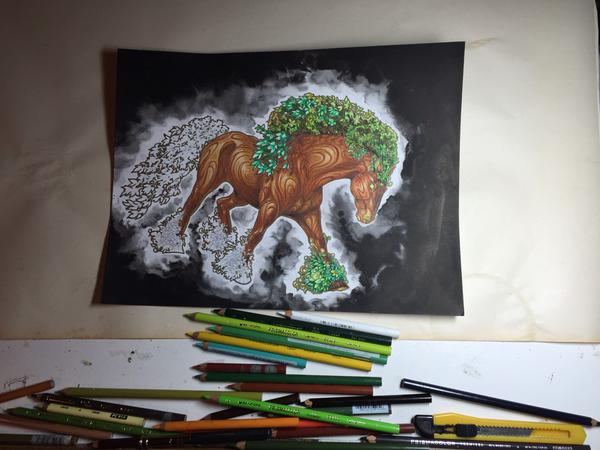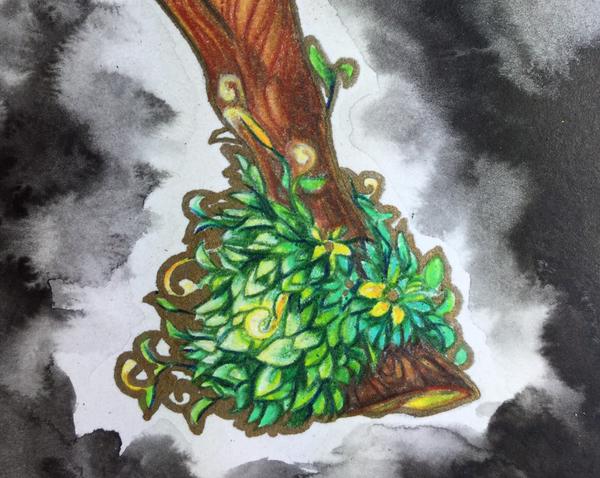 Ligno is part five of my Elemental Horses series that began as a set of commissions in 2013-2014. That series including the four traditional Greek elements: Fire, Air, Water and Earth. Now, I'm completing the series by adding the missing two elements from the Chinese set (fire, water, earth, wood, and metal). Ligno here represents wood, of course. The original for her and Ferro (metal) will be going to the FurtherConfusion art show in a couple weeks.
Best wishes to everyone, and I hope 2015 treats you right!
-G
*
Goldeen Ogawa is a writer, illustrator and cartoonist. To keep tabs on what she is doing you can follow her on twitter @GrimbyTweets, and on Tumblr. You can also contact her directly.